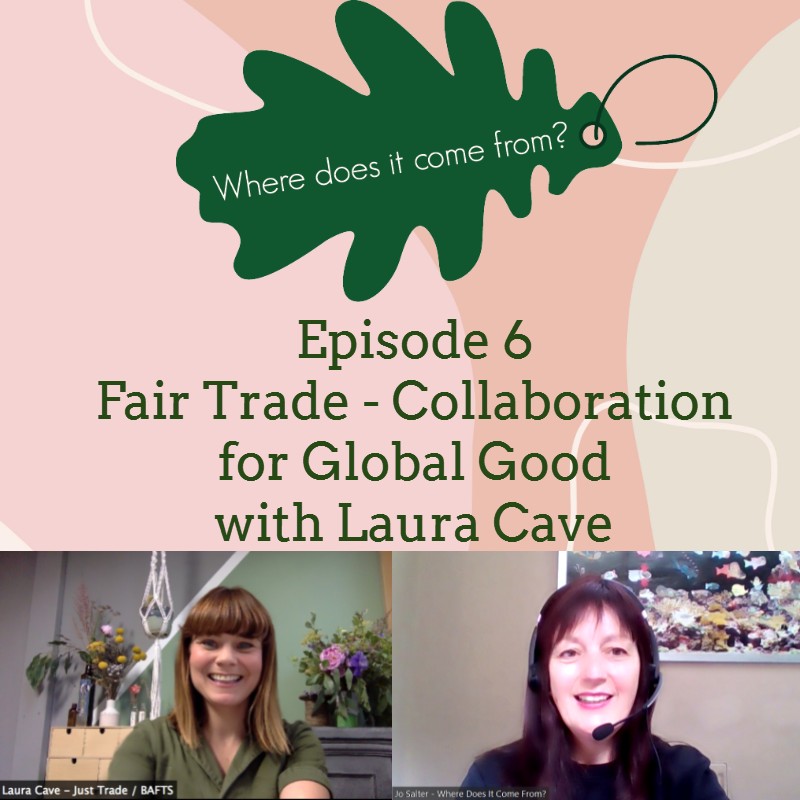 One of the big challenges with 'stuff' is knowing whether the people involved in creating our products are being paid and treated fairly.
Improvements in supply chain transparency are bringing to light abuses such as unsafe working conditions, slave wages and other unacceptable practices.  Many consumers are now seeking reassurance that what they buy isn't harming other people.
This podcast episode is a discussion between Jo Salter. founder of fair trade textile brand Where Does It Come From? and Laura Cave.  Laura has a long term commitment to fair trade with over 20 years experience of working co-creatively with artisan craft makers in emerging economies.
She is the founder and director of Just Trade, a fair trade jewellery brand, and was Chair of BAFTS Fair Trade Network UK from May 2018 - May 2021.  She remains as a committee member.
Just Trade supply over 300 retail outlets in the UK and internationally, including independent boutiques and leading Museums and Galleries.
BAFTS is a membership network of independent shops and suppliers dedicated to partnering with disadvantaged producer groups in order to provide long-term market access for their work.
Find out more at:
Where Does It Come From? - wheredoesitcomefrom.co.uk
Just Trade - justtrade.co.uk
BAFTS - bafts.org.uk