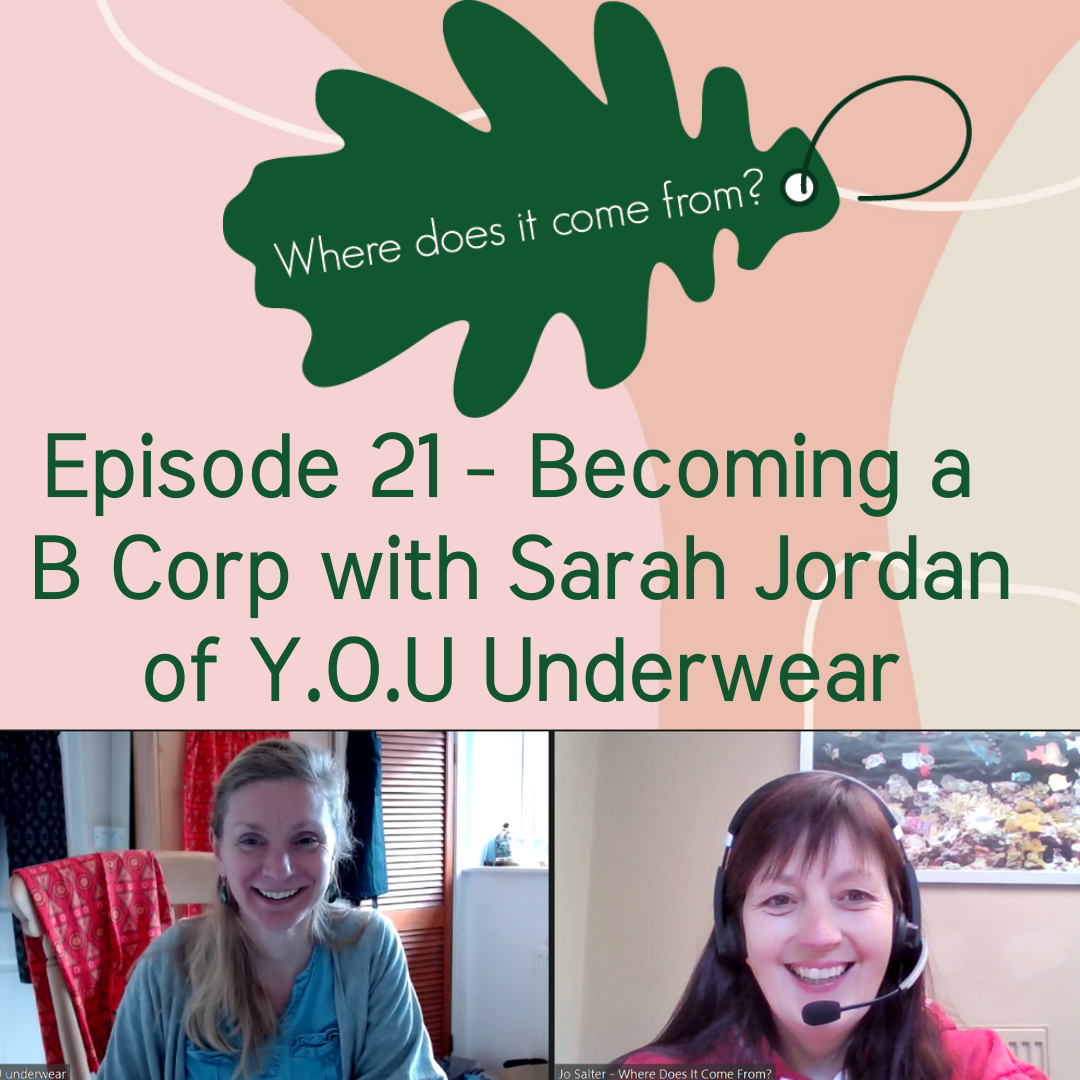 B Corp is a growing movement of businesses that are certified to meet high standards of social and environmental performance, transparency and accountability.  There are now over 4900 B Corps in 79 countries.
But what is a B Corp and why go through the rigorous process to be accredited as one?
In this episode of the Where Does It Come From? podcast host Jo Salter chats with Sarah Jordan.  Sarah is the founder and CEO of Y.O.U Underwear, a brand that aims to change the world one pair of pants at a time.  For every piece of underwear bought, Y.O.U underwear donates a pair of pants to someone who needs them, ensuring girls don't miss out on education and society.
Sarah talks us through the process of becoming a B Corp and explains what it means for Y.O.U Underwear.
More about B Corps: https://bcorporation.uk/
Y.O.U Underwear: https://www.youunderwear.com/
Where Does It Come From? : https://www.wheredoesitcomefrom.co.uk
#bcorp #businesstodogood #socialenterprise #fairtrade #transparency